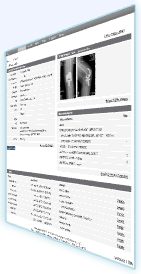 Our premier surgery scheduling package, sTrack
™
, combines a high degree of flexibility with a quick user ramp up time.
Combining both pre- and post- surgery scheduling, sales team tracking, and information resources, sTrack
™
enables control over the full flow of your system operations.
More, sTrack
™
is a web-based service, which means that you have no software to install, no headaches from different computers, and more time to concentrate on the important aspects of your business.